Everyone knows that construction work can be demanding, even for equipment explicitly made for the job. CAT heavy machines are designed to handle the heat, but sometimes even they get struck by the woes of time. Parts can get damaged or worn out, and it would be wrong to shop for a new machine when all you need is to look at what needs replacing.
Contrary to popular belief, genuine heavy equipment parts aren't hard to come by. All you need is to sign up at parts.cat.com to get easy access to all the parts you need!
Easy as one-two-three!
Access over 148,000 genuine CAT parts today with parts.cat.com! Every item sold there promises long-term quality that exceeds expectations! Our customers deserve nothing but the best, especially since they've come this far to trust our machines for everything they need at the site!
If you are wondering how easy the process is for finding and shopping for new items, here's a brief little guide for you: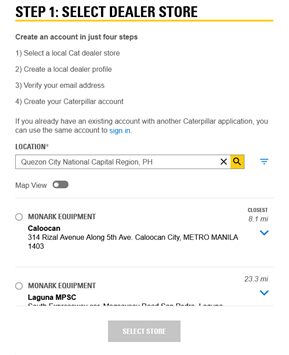 Simply click Create Account at parts.cat.com.
Select the location of the nearest CAT dealership (Monark CAT) in your area.
Finish the registration process and wait for the email confirmation.
No-fuss, no complications! After registration, you can manually look for the parts you need with Caterpillar's Service Information System, better known as the SIS tab in the top navigation panel. 
The benefits of SIS
SIS is a feature of CAT that allows registered users to locate parts for their machines. Recently, its system went through an upgrade. Today's site navigation has never looked more intuitive. The visual update gave it a much-needed revamp.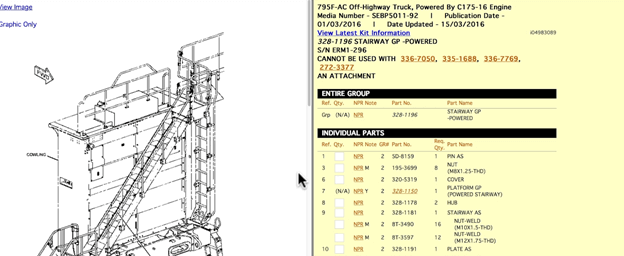 When using SIS, you need your machine's serial number and familiarity with machine part names. Input this information, and once you've narrowed your search range, go through the principal component systems to find the groups specific to your machine. There are also engineering drawings available for viewing to help viewers ensure that they are selecting the right equipment and parts.
After choosing, input the quantity, add the name and the serial number of your selected parts, and select add to cart to complete your purchase. 
Other advantages
Registering with cat.parts.com provides users with other passive benefits such as easy access to an account's order history! This makes it easier for customers to look up their purchase history to avoid duplicate orders or other reasons.
So what does shopping for genuine CAT parts guarantee you all-in-all? Ease of access and a sense of relief, knowing that you have heavy equipment spare parts suppliers in the Philippines that are ready to answer your needs with a press of a button.
Monark Equipment Corporation is the leading Cat® dealership and heavy equipment supplier in the Philippines. Established in 1962, it continues to be at the forefront of the country's construction sector, committed to providing excellent and internationally acclaimed brands in heavy machinery and power systems machines for diverse construction projects and industries.