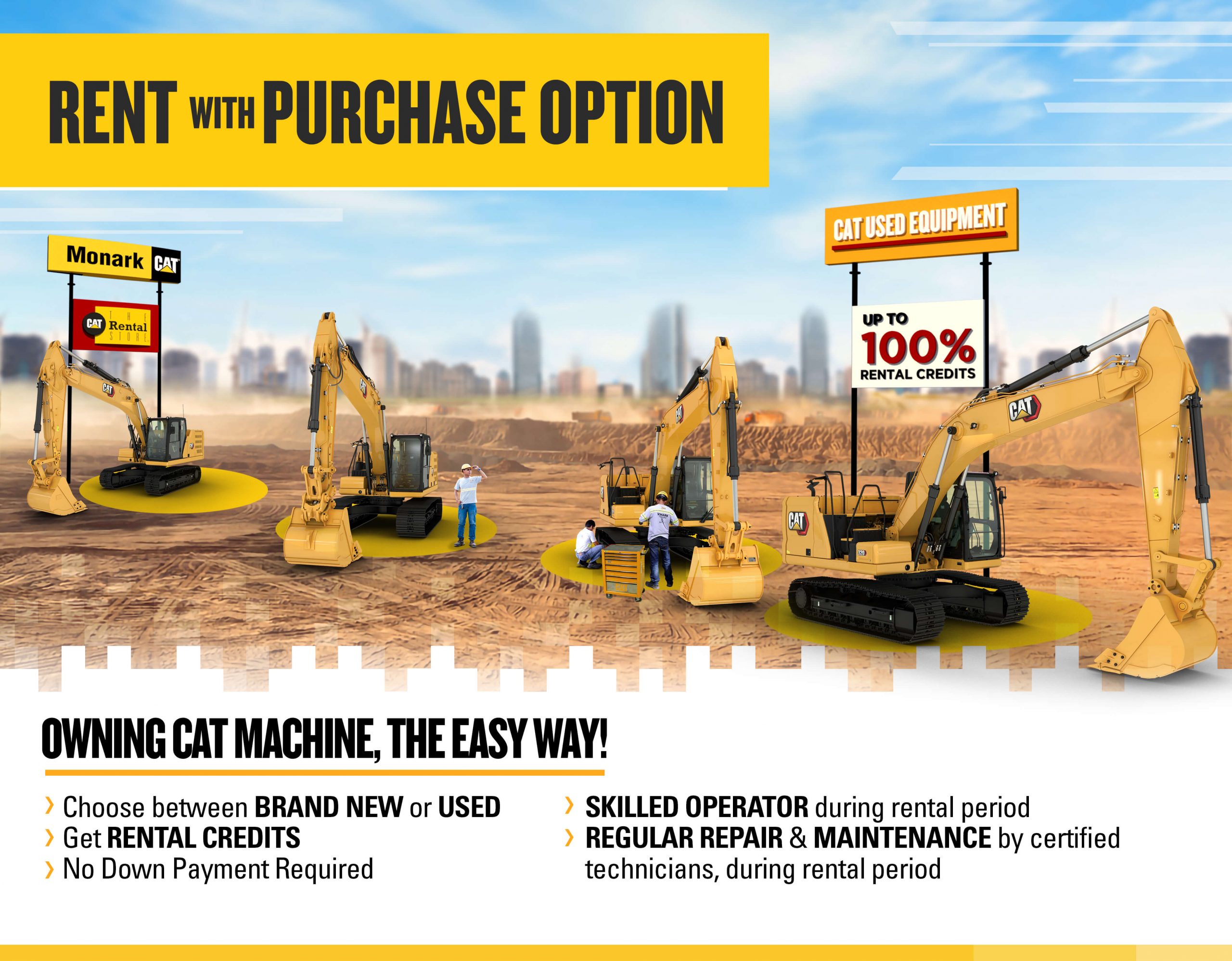 Rent with Purchase Option, or simply RPO, is an excellent solution that gives you the flexibility and convenience of a rental transaction, with the option to acquire the equipment any time. Simply put, rent a Cat or Allied machine with us, and get up to  100%  rental credit, which will be applied on the machine value. It's like trying the machine, before you buy it!
We'd love to help you with your requirements
Fill up the form to get a quote from us.
* Indicates required field
Cat® Equipment Loan
&Lease Payment Calculator
Use our payment calculator to determine payments over the life of your loan or lease. You can also view your estimated total investment (based on timely payments of your selected term).