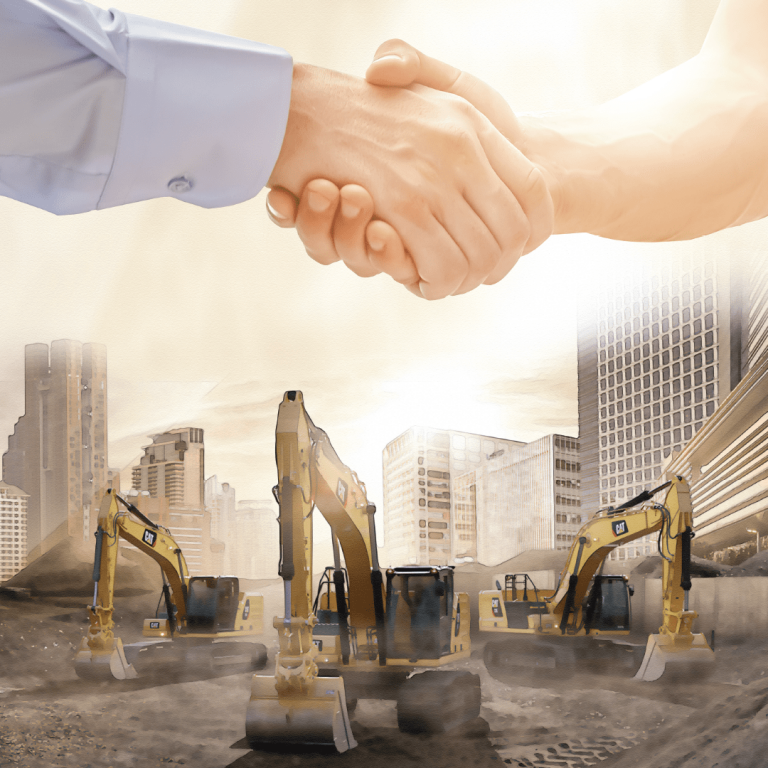 "Hassle-Free Maintenance, Guaranteed"
Every piece of Cat® equipment is built to provide maximum productivity throughout its working life. Maintain that built-in value through a CUSTOMER VALUE AGREEMENT (CVA).
CUSTOMER VALUE AGREEMENT (CVA) is a maintenance program which can be customized to cover a wide range of services. It comes in all shapes and sizes– from simple PM Kit agreements to a more sophisticated full maintenance contracts, and everything in between.
Remove the maintenance burden from your shoulder by partnering with Monark in managing the health and performance of your equipment thru CUSTOMER VALUE AGREEMENT (CVA). At the same time, enjoy these benefits exclusive to our CVA customers:

Emergency Response. When you enroll to Customer Value Agreement, you are guaranteed of free emergency diagnostic and troubleshooting services, and access to a dedicated CVA team who can provide fast and reliable responses to problems requiring immediate solutions. An exclusive service available to CVA customers to ensure your peace of mind.

Dedicated CVA Team. Signing up a Customer Value Agreement means getting a full team dedicated to support you in maintaining your Cat unit— from coordinators to field technicians, to condition monitoring analysts. Never miss a PM again with our CVA Coordinators to remind you of your next schedule 2 weeks in advance. Field technicians are readily available to perform PM or Repair or Emergency Troubleshooting on your CVA-enrolled unit. While Condition Monitoring Analysts are analyzing your equipment data to provide you expert equipment management advice and warning against any potential problems.

Higher Resale Value. Proof of maintenance enhances equipment value regardless of age or hours. By signing up a Customer Value Agreement, not only is your PMS done on-time, completely, and with Cat genuine parts, you are also assured that it is done by expert technicians with complete Cat tooling and training. Comprehensive reports and recommendation for every CVA visit done on your equipment is also provided.

Exclusive Savings. Enjoy exclusive discount on parts and repairs when you enroll to Customer Value Agreement, plus rest assured that parts prices are protected against price adjustments within the full duration of the contract.
STANDARD WARRANTY
A standard factory warranty is a guarantee from Caterpillar® that a machine will be free from any workmanship defect. It is the most comprehensive type of coverage and covers all Cat® components. All Cat machines automatically come with this warranty. The standard factory warranty is typically a 12-month term. Some machines (mini excavators, skid steer loaders, and compact track loaders) get a 24-month term.
COVERAGE BEYOND THE WARRANTY
With extended protection, you can get coverage beyond the standard warranty. Equipment Protection Plans and Extended Service Coverage can help protect you from unexpected repair costs and proactively manage cash-flow. Multiple levels of coverage ensure we can help find the right solution for you. Contact us today for more information.
We'd love to help you with your requirements
Fill up the form to get a quote from us.
* Indicates required field
Cat® Equipment Loan
&Lease Payment Calculator
Use our payment calculator to determine payments over the life of your loan or lease. You can also view your estimated total investment (based on timely payments of your selected term).