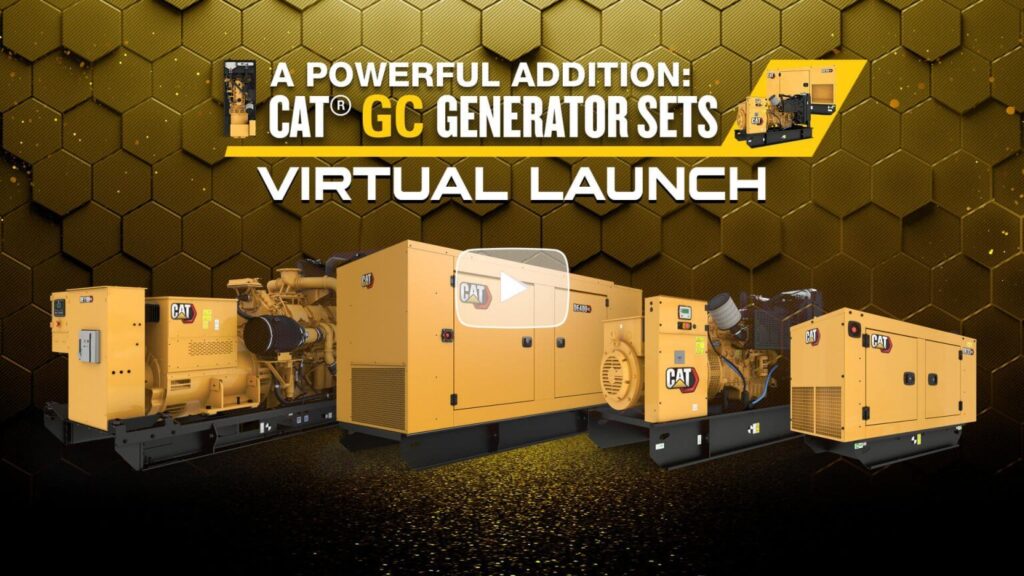 Power outages and inconvenience are now things of the past. With the Cat® reliability, performance, and value, diverse industries and customers can expect a constant and stable power supply in whatever condition provided by its latest line of GC diesel generators.
The GC gensets are an innovative standby power solution, boasting a streamlined design, core features, and functions essential in stationary standby applications. Discover the unmatched benefits and added value of the Cat® GC diesel gensets for various site specifications.
Furthermore, gensets crucially provide a constant power supply for carrying out essential services and disaster relief operations in affected communities where power is needed the most.
At Monark, we are committed to offering excellent power solutions and quality engine-generator parts in the Philippines.
Cat® GC Diesel Generator Sets Specification Overview
Powered by the Cat® C3.3 through C32 engines, the GC gensets offer reliable power throughout, ideal for a range of small- and medium-sized applications (60Hz operating environments). The complete line includes eight new models with 250 to 600 kW power ratings. Cat® engines ensure the gensets are ready to start whenever, wherever.
With the standby option pack, you can save up on running costs with a smart timer-controlled water heater and battery charger. This feature enables you to set up the duration of usage and thermostat temperature.
They can run for a minimum of eight hours at 75 percent load. Enclosed generator units are housed in solid and sound attenuating containers for optimum protection in harsh weather conditions and fast-changing environments. Furthermore, the sloped roof design allows for maximum water run-off in wet climates. Wide doors on each side of enclosed units enable easy access to all serviceable parts.
Value-Engineered: Affordable Reliable Power
"The electric power grid landscape continues to change and become more stable, meaning outages are less frequent and shorter in duration, driving increased demand for cost-effective, stationary standby generator sets," said Graham Scandrett, Strategy & Business Planning Manager at Caterpillar. "Because these generators are value-engineered, they give customers all the performance, reliability, and support Cat® products are known for at an even more competitive price."
In addition to quality and performance, Cat® also focused on giving customers affordable and reliable power solutions by integrating these gensets only with application-specific features and functionalities. The GC genset line is fine-tuned explicitly for customers' needs, significantly reducing ownership costs.
Enhanced Productivity with the Cat® GCCP Automatic Mains Failure (AMF) Control Panel
The Cat® GCCP Automatic Mains Failure (AMF) control panel enables the simple and easy control of the GC models. Operators can smoothly communicate using universal symbols on the panel. Installed with the Cat® Connect Remote Asset Monitoring, they can also access critical data, reports, and alerts anywhere on its easy-to-use online interface. The control panel also stores up to 50 event logs conveniently utilized for servicing and troubleshooting.
Save on Time and Money with Easy Installation and Setup
Cat® values your time. If time is of the essence, the GC models offer reduced time in installation and setup. Additionally, its streamlined design lowers installation costs. Together with an industry-leading 2-year warranty, extended service coverage, and customer value agreements, the GC genset lineup is guaranteed to last you for a long time.
You can experience a strong reliable power supply at all times with the new standard of standby power—the Cat® GC diesel generators. Browse online or get in touch with the team at Monark for more details on generator sets for sale in the Philippines.