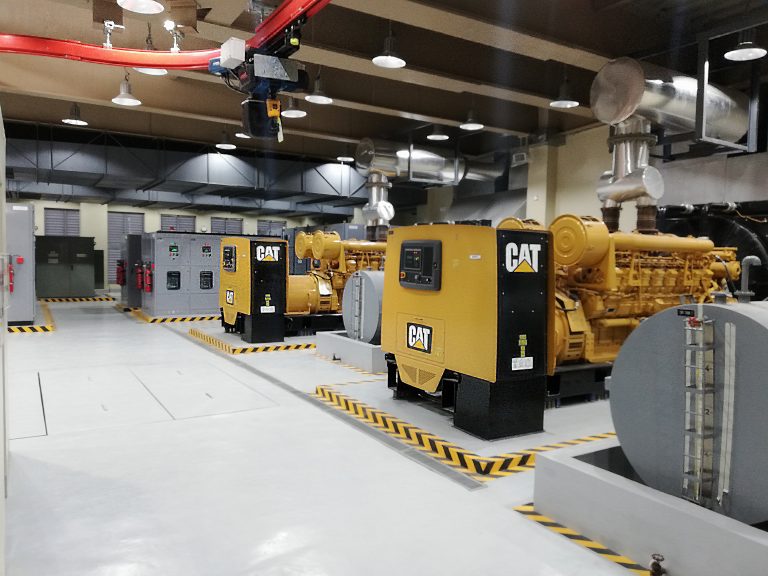 A constant power supply is crucial for industries providing essential services such as hospitals and healthcare facilities, manufacturing companies, utilities, and data centers. A power outage can cause significant losses and huge drawbacks. For this reason, electricity is no longer just a commodity of convenience and comfort but plays a vital role in providing uninterrupted power for essential businesses and industries.
Power outages are unavoidable occurrences, but with the current technologies at hand, a continuous power supply can be accessed at all times. Generator sets for sale in the Philippines saw an increasing demand in the past years. It is projected to continue growing into the future due to the government's "Build, Build, Build" program and other infrastructure developments.
Nowadays, generator sets (also referred to as gensets) are the most indispensable backup electrical source for commercial and industrial buildings. The supply and demand gap in electricity is primarily filled by the abundant and readily accessible capacity of gensets across the country.
With power being essential for the continuous operations of industries, there should be a clear understanding of the benefits of using generator sets. Being equipped with the right information, every business is guaranteed to make smart decisions leading to growth and expansion. Here are the key advantages of having gensets:
24/7 convenience
Convenience is the most evident advantage of having access to a steady power supply. Electricity has completely transformed how things are done daily. Most people cannot imagine a world without power. When a permanent power outage is to take place, detrimental effects on a massive scale will surely ensue.
Auxiliary power during emergencies
Power outages are never convenient. As stated before there are numerous industries that cannot afford to lose power, especially during calamities and natural disasters. Gensets are necessary investments for companies and essential institutions to keep going in case of emergencies.
Huge losses can be prevented
Imagine constant productivity within the company. This means steady gains and a likely increase in revenue. There's no need for imagination because it's possible. Gensets will prevent the risk of losses in any industry by ensuring that productivity continues at all times.
Efficient operation of tools and machines
Various industries use tools, machines, and facilities that are heavily dependent on electrical power. When a power outage occurs, gensets allow the ongoing use of equipment. On top of that, they protect any machinery from direct damages caused by a blackout. Gensets also provide effective support for limited electrical networks.
Monark understands your needs for a reliable and steady power supply. If your business is looking for top-quality gensets and engine generator parts in the Philippines, take a look at the various products offered only at Monark.