The construction industry is evolving to fit the new normal brought about by COVID-19. In the Philippines, the field has experienced a significant spike in unemployment with a recorded 30% decrease in employed professionals during Q2 of 2020. With this, Monark Equipment aims to help maintain operations through several measures — using technology — that provide a convenient experience for clients even without face-to-face interactions.
Monark offers top quality and high-tech equipment and machines from Caterpillar and its allied brands. The Caterpillar name has proven tried and tested, manufacturing various industrial equipment for different industries since 1925. By partnering with Caterpillar, Monark provides high-quality machines and tools for different construction needs.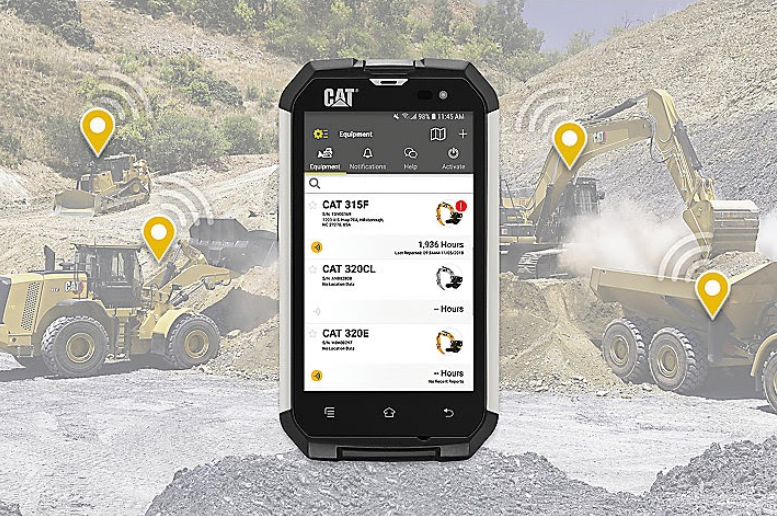 To continue being provided with Genuine CAT parts, customers can shop through PARTS.CAT.COM. This enables Monark's customers to register for an account, check for parts, availability, pricing and order safely at home without the need to go to a branch and pay through a variety of options. They can choose to either pick the parts up at a nearby branch or have it delivered by their doorstep via 2GO Express.
The company also offers used machines for sale at the Cat Used Equipment section and rental equipment at the Cat Rental Store. Units ordered are subject to strict cleaning protocols before they are ready to be claimed or deployed to the customer.
Monark assures that customers can assess their equipment status remotely through the my.cat.com website. CAT Link Technology, such as VisionLink, as well as the CAT app are offered to customers for updated and accurate reporting of those viewing the data of their machinery from afar. The CAT app in particular is a convenient version of the my.cat.com website for mobile users.
Lastly, Monark provides remote support through customer service hotlines and available website and social media platforms that clients can contact in case of assistance. Customers can experience comprehensive solutions from experts no matter where they are. Should the issue need on-site support, technicians are mobilized with the required protective clothing and gear while following strict health protocols for everyone's safety.
Aside from these efforts, the company also recently held its first Used Equipment Virtual Yard Sale via Facebook Live, which featured CAT Certified Used Machines in the company's yards in Laguna, Misamis Oriental, and Davao. This is part of Monark's initiative in innovating the way it does business by reaching their customers and sustaining operations through online events amid the pandemic.
Monark is dedicated in maintaining the status quo while adjusting to the health crisis worldwide. Through the methods above, the company ensures that construction professionals can still get high-quality heavy equipment services and can continue their projects in a safe environment.
RELATED: https://mb.com.ph/2020/11/14/construction-machineries-and-equipment-company-innovates-towards-the-new-normal/