Everyone should always take extra care of their Caterpillar heavy equipment. Remember, even though these machines are powerful enough to move boulders and penetrate hard surfaces, they're still susceptible to the same things that ruin cars and machines. Dirt can accumulate and cause overheating. Worst case scenarios, such things can precede avoidable disasters that preventive maintenance could have fixed in an hour.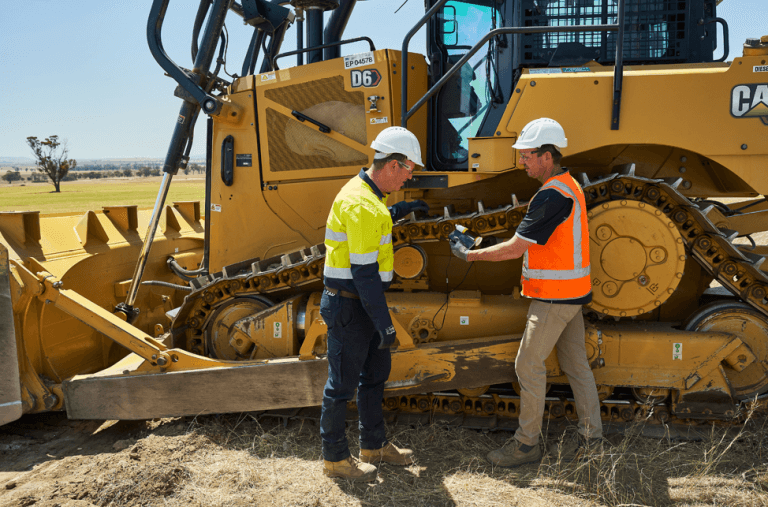 Cleaning tips for Heavy Equipment
Heavy equipment cleaning requires using roomy wash bays and special equipment that can wash in hard-to-reach and hard-to-scrape places. Think of floss and dental hygiene: You can use a toothbrush to clean your teeth, but floss can ensure they won't get a plaque from leftover scraps.
Heed the following tips, and you'll be able to get your machine in top shape in no time!
Dedicate a space for your machine
Separate the machine from the active construction site and set up a wash site where you and your team can get into removing dirt and debris. Use a pressure washer and leave no crevice unwashed. You should also make sure that the water used is disposed of properly.
Of course, you'll still need to disassemble your machine if you want to get everything dirt-free. Make sure to start with the dirtiest parts before going for the others. It would help if you also washed the heavy equipment from top to bottom to avoid repeating the cleaning process simply because you felt like starting at the bottom.
Wear protective gear before starting
Protective equipment is crucial to this job because you're washing dirt and chemicals off extremely imposing machines in a dangerous environment. Everything you need from full-\ length, fully covered outerwear to face protection to ensure you don't get splashed on by dirty contaminants.
Goggles
Face mask + Face shield
Hearing Protecton
Respiratory Protection
Gloves
Thick jackets and pants
Protective footwear
Footwear with extra grip recommended
Without these, you might as well be cleaning your machine in the nude. Treat the cleaning task with respect, and you'll avoid accidents easily.
Separating contaminants from your machine
Cleaning heavy equipment is hardly an easy task.
While pressure washers and water cannons can clear through thick dirt mounds, they aren't enough to completely clean a heavy machine of dirt and grease. You'll need to break off the dirt and grime with detergents, surfactants, and chelating agents. It's not enough for your machine to be clean outside. If you leave any soil and grease inside, you'll end up with
a malfunctioning machine within weeks or months.
Don't forget to disinfect
It's important to disinfect your machine as a way to prevent the spread of bacteria and viruses. Vacuum the interior of your
cab and scrub those floor mats. Hose them, and make sure they're cleaned and disinfected. Lastly, you should also clean
the air conditioners.
If the machines are happy, their operators are happy. Encourage them to keep it that way by reminding them of the good that comes from cleaning their heavy equipment properly.
Monark Equipment Corporation is the leading Cat® dealership and heavy equipment supplier in the Philippines. Established in 1962, it continues to be at the forefront of the country's construction sector, committed to providing excellent and internationally acclaimed brands in heavy machinery and power systems machines for diverse construction
projects and industries.