As we deal with this evolving situation on COVID-19, we prepare to transition our business to continue servicing customers with minimal disruption and have resources in place to adapt to the new normal.
At the start of the enhanced community quarantine that affected major regions in the country in mid March, we took extra steps to push for the use of our innovative digital-based solutions to cater to our customers' needs safely thereby reducing the need for face-to-face interaction.
Following the easing of the nationwide community quarantine to a more general scope, we remain ready to serve through our refined online and even offline solutions.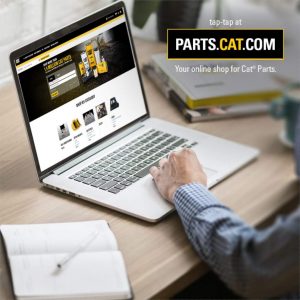 Parts
Need genuine CAT and allied brands parts? Parts.Cat.Com has you covered.
• Varied payment options
• Available door-to-door delivery service in partnership with 2GO Express
• With branches catering to parts pick-up option nationwide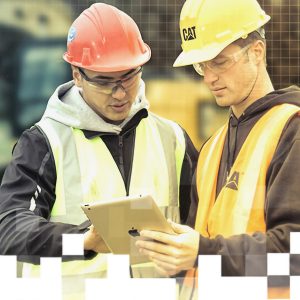 Support
Need immediate support or urgent equipment repair and servicing? Our PSSRs, Service Technicians, Customer Care are operational and remain ready to serve. Leave us a message 24/7 and we'll get back to you with valuable information the soonest – web and social.
Our field service personnel for onsite deployment will be equipped with necessary protective gear and will follow strict health, safety, and sanitation procedures. On-call support hotlines will still be operational and available: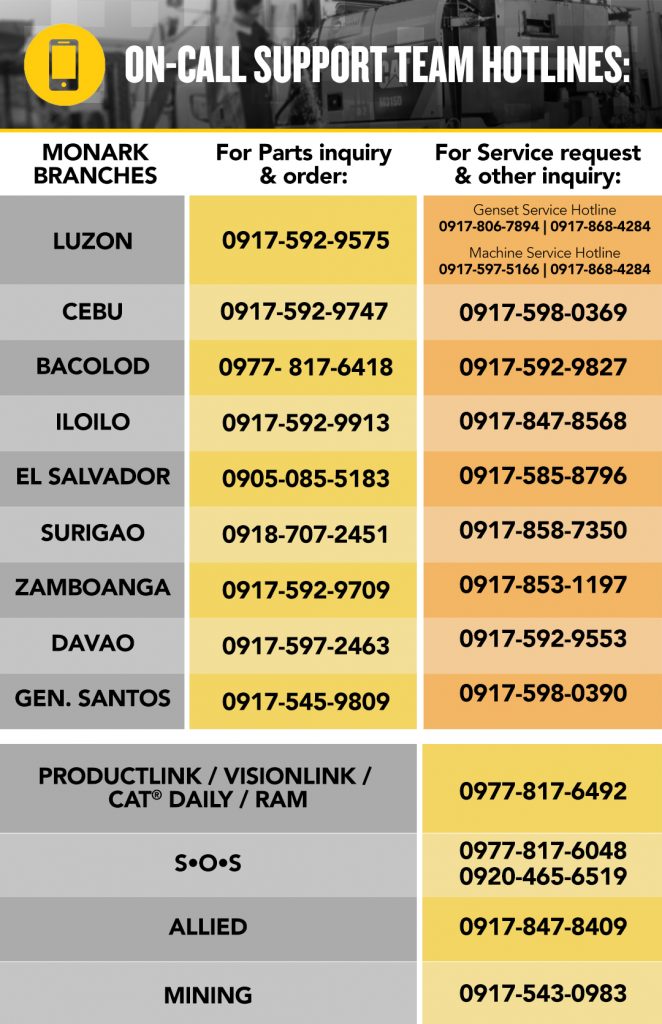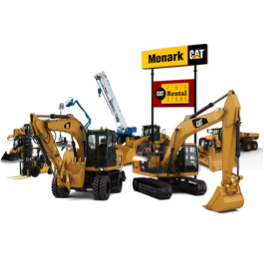 Rental and Used
Eyeing to rent an equipment or purchase a used unit? The Cat Rental Store and Cat Used Equipment sites are open – you can browse available units and request a quote online or you can call us 86350901 for further assistance. Rest assured that all rental and used equipment will be following strict cleaning and disinfecting measures.
For over 33 years, our core values have guided us through ups and downs of economic challenges, natural disasters, and industry setbacks. Customer First continues to be one of our vital pillars alongside passion for excellence and these are what we will strive to achieve in these challenging times.